55th CANADIAN FIRE FIGHTERS CURLING CHAMPIONSHIP​
March 26 - April 5, 2014

​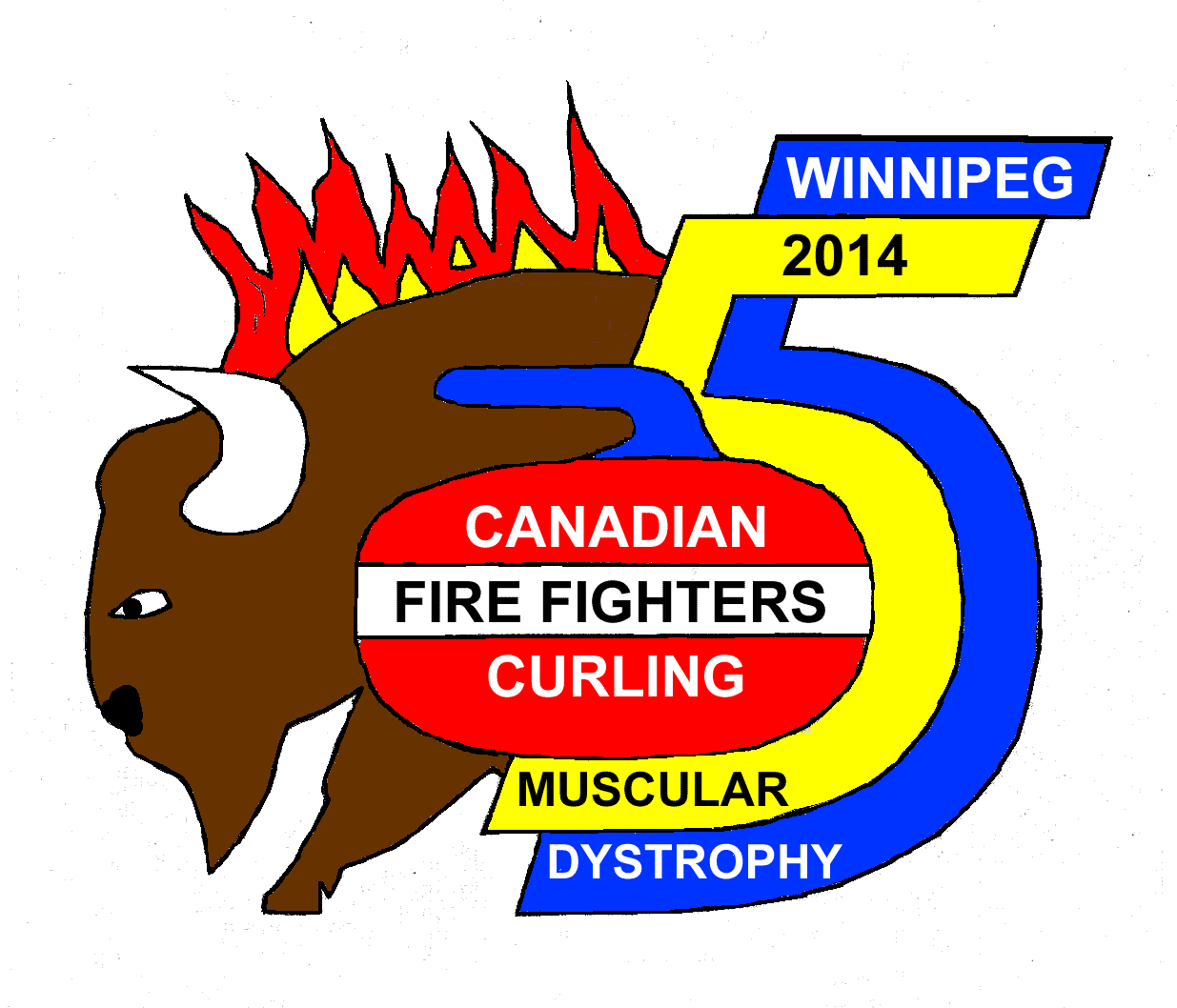 The Manitoba Fire Fighters Curling Association is proud to be hosting the 55th Canadian Championship
This is the 6th time that Manitoba has hosted and we are pleased to be able to offer all who attend a great time!
Every time we host we try to improve on the last time so be prepared to party!
The FORT ROUGE CURLING CLUB will again be our host curling club. This is the 6th time that Fort Rouge has hosted the Canadian Fire Fighters Championships. The Fort rouge is one of only 2 National Training Centres in Canada and is proud to be the home of the 2014 Canadian Olympic Curling team, Team Jennifer Jones!
CHECK OUT OUR NEW LOW ROOM RATES at the Canad Inns Club Regent Casino Hotel!

INTERESTING FACTS >>
Our 2014 Logo for the 55th Canadian Fire Fighters Curling Championship, Winnipeg, MB was designed by Eric Senecal.
​
It features the Esplanade Riel Pedestrian Bridge named in honour of Louis Riel, a Manitoba politician who represented the Metis people's interests in the early days of this country. Opened in 2004 near The Forks with a 57m high spire signifying a place of meeting in the middle of the Red River, this is the only bridge in North America with a restaurant – Chez Sophie Bistro and Pizzeria.
The buffalo has always epitomized Manitoba and its earliest beginnings.
​
The curling rock promotes Manitoba curling which has a proud history of accomplishment on the ice and leadership off the ice.
​
The flames are a symbol of fire fighters across the country coming together to participate in this event.
​
Fire Fighters – Making a Difference – One Muscle at a Time.

Local heroes, every day - They give hope to thousands of Canadians with Muscular Dystrophy.

They inspire generosity and bring awareness to neuromuscular disorders and are Muscular Dystrophy's biggest supporters.

​
Thanks to our vehicle suppliers: